A NEW TOOL TO VISUALISE THE WEATHER
NEW!: Simple hour by hour forecasts available now:
RELIABLE
The best weather info
Chosen by Jane Bunn
ALL-IN-ONE
Observations and Forecasts On the one map
EASY TO USE
Fast and New
On any Device
Introducing... A state-of-the-art tool to see the weather.
Powered by Bureau of Meteorology observations and advanced ECMWF forecasts.
Visualise radar, satellite, storm tracks and warnings, temperature, wind, rain and snow.
Precision agriculture applications to monitor, alert and make decisions - for now and in the future.
BY METEOROLOGIST JANE BUNN
Australian warnings from the bureau of meteorology
QUICKLY SEE IF IT AFFECTS YOU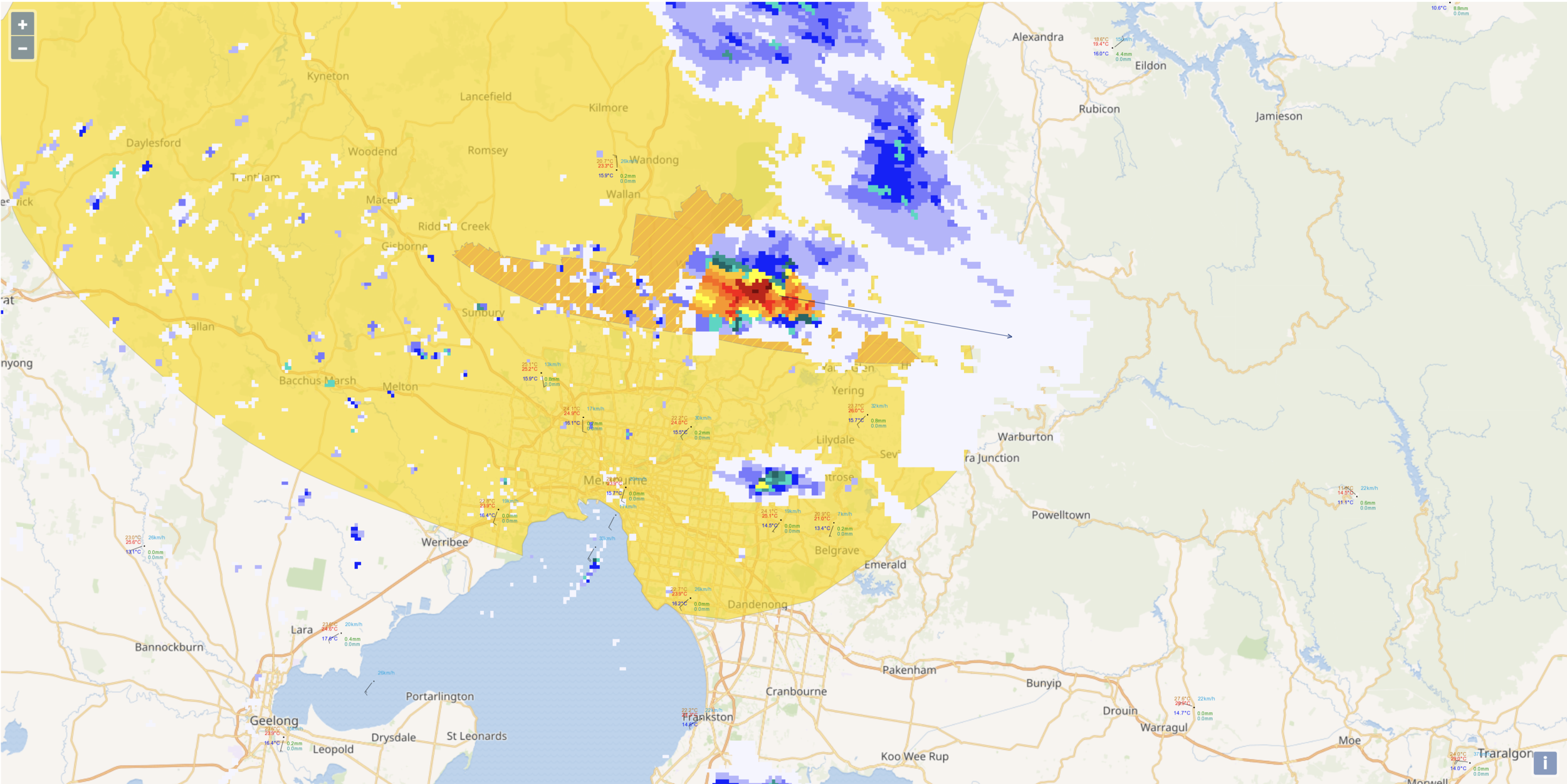 TO YOUR LOCATION
SEE THE WEATHER IN DETAIL IN YOUR REGION
Where we are now:
BOM OBSERVATION DATA
Radar, Satellite, Temperature, Rain Totals, Wind Gusts, Humidity
Decide what you want to see:
Turn layers on and off
Set alarms for conditions that affect you
Where we are heading in the future:
ECMWF FORECAST DATA
Rain, Snow, Temperature, Wind, Cloud and many more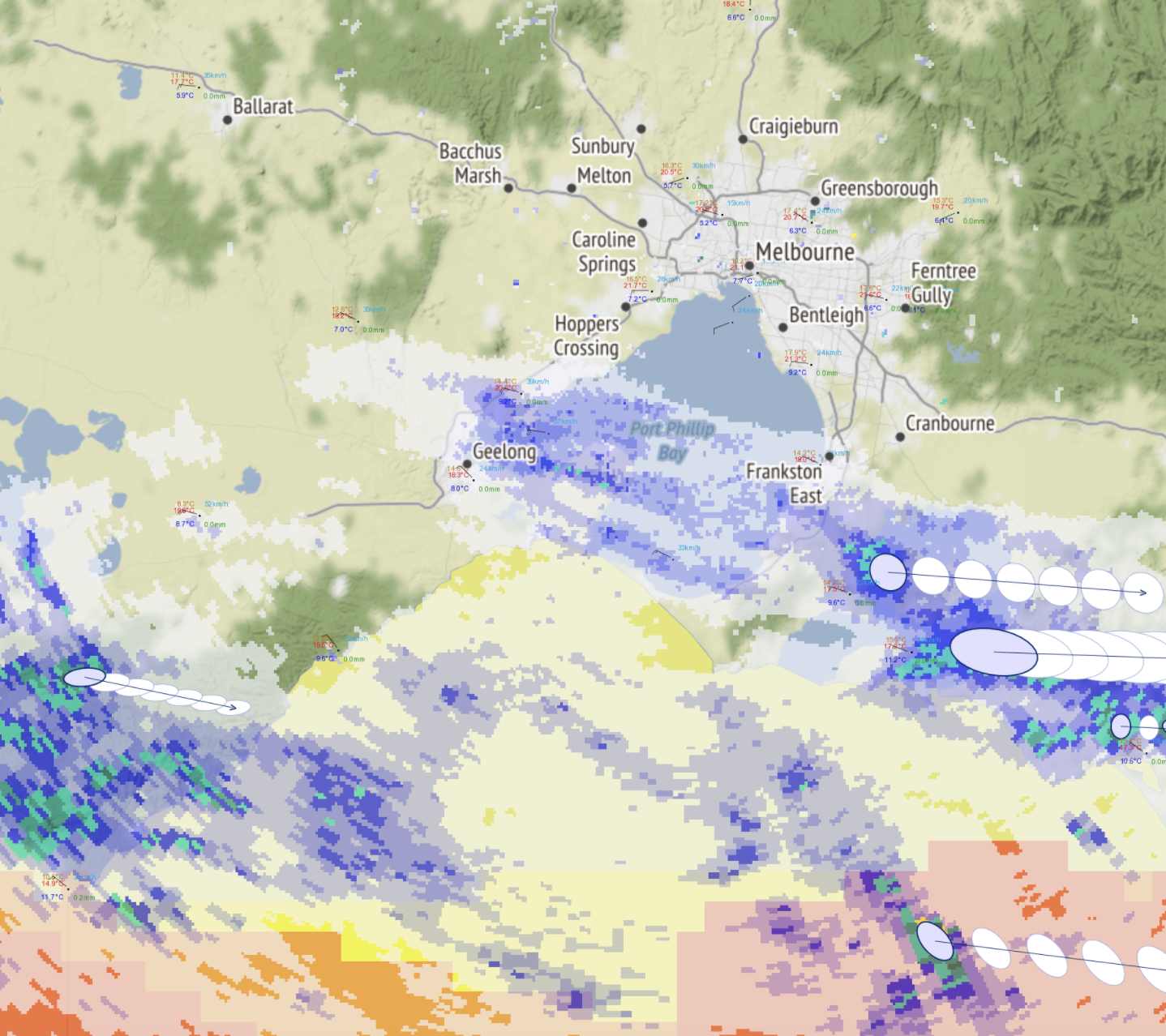 SEE WHERE SEVERE STORMS ARE HEADING NEXT
BE ONE OF THE FIRST TO TRY IT
Please use this form to let us know what you want. You can help shape this into something that can really help those on the land – precision agriculture. Anything you can provide will be helpful.